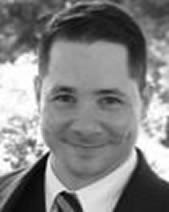 Adjunct Instructor of Music (Historical and Cultural Studies in Music)
michaeljamesconklin@icloud.com
D.Litt. Jazz History and American Cultural Studies, Drew University
M.A., Jazz History and Research, Rutgers University
B.A., Psychology, Rowan University
B.A., Music, Rutgers University
---
Dr. Conklin is an Adjunct Instructor of Music at The College of New Jersey where his courses have included:
MUS 245:

History of Jazz

MUS 260:

Exploring Concert Music
Dr. Conklin is an active scholar, musician, and writer who specializes in jazz history and American music, the Harlem Renaissance, and issues of race and class. He also has a keen interest, and passion for, the life and music of pianist Bill Evans.
He holds the Doctor of Letters degree (with a concentration in Jazz History and American Cultural Studies) from Drew University where his dissertation was entitled, "Hear Me Talkin' to Ya: Jazz as Social Commentary in Harlem of the 1920s." He defended his dissertation with distinction.
Dr. Conklin was recently awarded the coveted 2019 Morroe Berger – Benny Carter – Ed Berger Jazz Research Fellowship at the Institute of Jazz Studies, Rutgers University, Newark, NJ.
He spends the majority of his time teaching and writing; his work can be seen in publications by Oxford University Press, Cambridge University Press, Johns Hopkins University Press, Salem Press, Scarecrow Press, University of Michigan Press, ABC-CLIO/Greenwood Press, and SAGE Publications.
Webpage: www.michaeljamesconklin.com