2014 Invitational:  April 25, 2014
Join us for an education-packed day of clinics by distinguished guests including:
Harlan Parker, conductor of the Peabody Wind Ensemble
and
Master classes featuring TCNJ studio faculty!
This event will also feature performances by the TCNJ bands during the day with an evening wind ensemble concert at 8pm.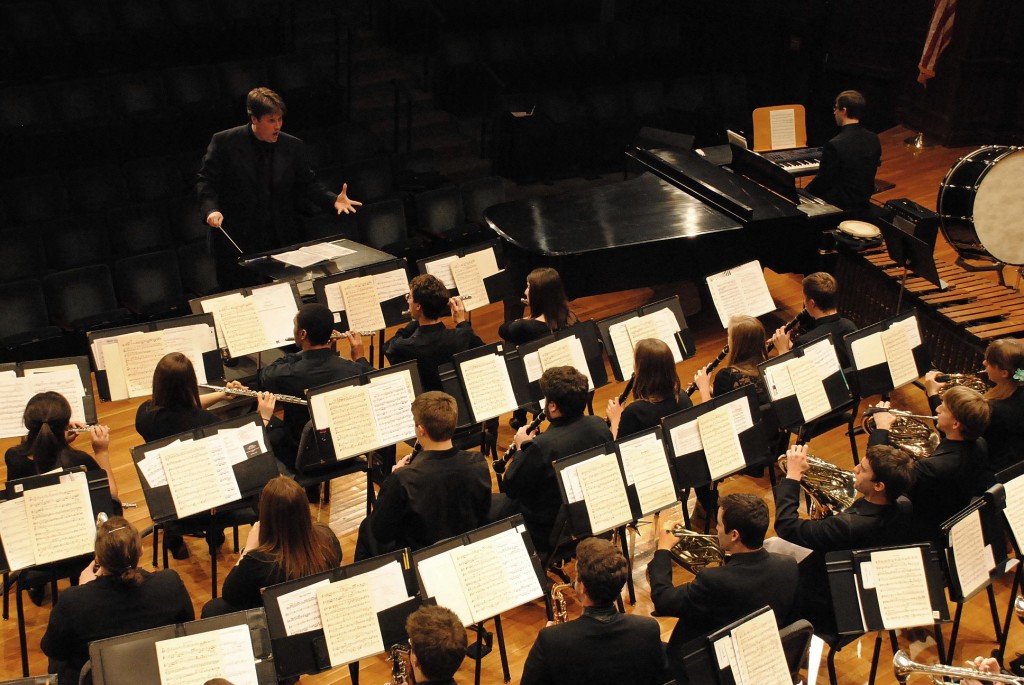 This is a non-competitive event, which will focus on collaboration, education, and music making.  Each band will:
Perform about 20 minutes of music in the Kendall Main Stage Theatre
Receive a 30-minute clinic from a distinguished adjudicator.
Receive feedback from 3 distinguished adjudicators.
Attend performances of the TCNJ bands.
Attend performances of other high school bands.
Attend a master class with a member of the TCNJ performance faculty.
Have the opportunity to attend the TCNJ Wind Ensemble Concert in the evening
The participation fee for each group is $200,  or $150 for an additional ensemble from the same school.
Please fill out this form to reserve your spot:
Applications are due January 15, 2014
For more information contact:
Dr. Marian Stewart
Assistant Director of Bands
Presented by: TCNJ NAfME