Adjunct Instructor of Music (Double Bass)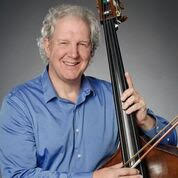 BA, New England Conservatory of Music
Studies with Henry Portnoi, Gary Karr and Timothy Cobb
---
Mr. Hill has performed as Principal Bass with the Edison Symphony Orchestra and section bass with the New Jersey Capital Philharmonic and Delaware Valley Philharmonic. He is also a member of the Richardson Chamber Players at Princeton University.
Mr. Hill's performance credits include Boheme Opera, American Reparatory Ballet, and Bay Atlantic Symphony. Mr. Hill was Assistant Principal and Principal Bass with the Boston Philharmonic from 1979 to 2000, appearing on four CDs with the BP on the Carleton label, and Co-Principal with the Triptych Chamber Orchestra in Boston. He was an Artist-in-Residence at the American Academy in Rome in 2000 and performed as soloist with I Virtuosi di Roma and Opera Passione in 2001. Additionally, he was a section member with the Springfield Symphony Orchestra from 1979 to 1981. Mr. Hill has given solo recitals at Princeton University and the American Academy in Rome.
Mr. Hill is on the Board of the New Jersey Composer's Guild. In addition to maintaining a double bass studio at TCNJ, he also teaches double bass at Princeton University and at his home studio. Mr. Hill is a luthier who makes bows and repairs string instruments.
Website: www.jdhillmusic.com