Collaborative Pianist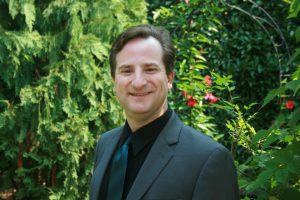 Nicholas Gatto has been a staff piano accompanist at The College of New Jersey since 2003.  He also serves as Director of Music/Organist at Saint Bartholomew Roman Catholic Church in East Brunswick, New Jersey. In addition to being an active pianist/organist throughout New Jersey accompanying choirs at public schools in the state as well as soloists at various levels, he also performs frequently throughout New Jersey, New York, and eastern Pennsylvania as a freelance oboist. He graduated summa cum laude with a Bachelor's Degree in Music Education (Oboe) from The College of New Jersey in 2000, and earned his Master's Degree in Music Performance from Carnegie Mellon University in 2002. His oboe teachers include Cynthia Koledo DeAlmeida, Corinna Wiedmer, Dorothy Darlington, and John Symer.
In 1998, he won The College of New Jersey Orchestra Concerto Competition, and performed the Concerto for Oboe, K. 314 by Mozart both in New Jersey and on tour at several historic venues throughout England.
More recently, he was a featured soloist in the Monmouth Symphony Orchestra's 2009-2010 season, performing the Concertino for English Horn in A flat Major, Op. 34, under the direction of Lucian Rinando. In 2011, he was the soloist for the world premiere performance of Tim Keyes' New England Tapestry: A Concerto for Oboe, Orchestra, and Choir at Princeton University's Richardson Auditorium; the recording is currently available on Amazon.com and iTunes. In addition to being the principal oboist of the Monmouth Symphony Orchestra, he performs frequently with the Monmouth Winds (a woodwind quintet that includes members of the Monmouth Symphony) and Tim Keyes Consort. He also performs with other orchestras throughout New Jersey and eastern Pennsylvania.
Nick has performed on numerous recordings, including the TCNJ Chorale CD "Sing We" released in 1998 (Cecil Effinger's "Four Pastorales" for solo oboe and choir), The Eastern Wind Symphony CD "Music for Shakespeare" (conducted by the composer, the late Alfred Reed) released by Klavier Records in 2005, as well as several other recordings by the TCNJ Wind Ensemble, Eastern Wind Symphony, and Tim Keyes Consort. His oboe playing can also be heard on several tracks by contemporary jazz and R&B recording artist Will Downing.
Nicholas Gatto
nicholas gatto
nicholas